About Us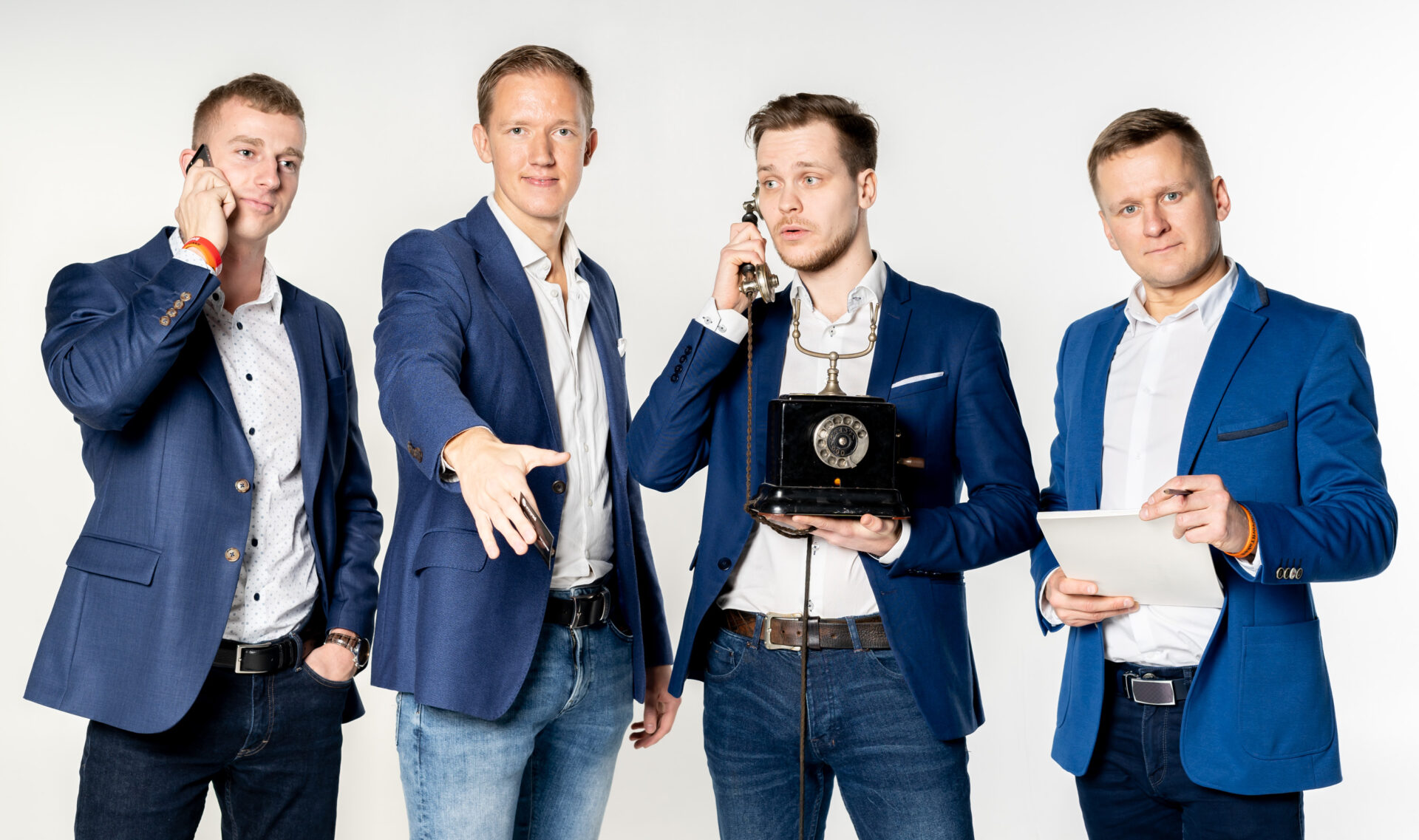 When I packed things up with a customer in the summer of 2016, it came up again: "Hey, I have to say, you sell well! Would you like to work for us? "By then, I had heard the same sentence dozens of times, but this time it was different. Because it suddenly flared! "How to help more than one company at a time? A training firm?! "I asked myself.
And right there, i asked myself the first question, "Okay, I can sell my current product from any position to any one! But maybe it's just in this field? Might be, that i can't sell anywhere else or help others sell? "
Today, almost three years later, I can confidently say with my team and clients that I can and still do today! I'm grateful to think, that how our first customers dared to buy from us? "Trainer is 26,he hasnt been on sales for that long, not to mention the website and customer recommendations. He is building a startup, but my field is something else! "
But why did we win these deals? One of the most valuable lessons – sales is not always price or product based. Sales may also not depend on status and experience. Sometimes it takes strong will and energy to succeed in sales! Desire to do more, fold up your sleeves if necessary and be responsible for the work you do.
We have won the hearts of our customers because we are young and innovative.  We dare to do more and focus on the result. We also go to the field ourselves and practice with our clients. We teach what actually works! Everyone knows to start a chat with "Hello". Some know to map customer needs as well. Less are able to sell value rather than product attributes and do so on a customer basis. Only some individuals can actually close a deal. Not just with the " by Card or Cash"  but with a real, consistent closure.
It doesn't matter if you are B2B, B2C, P2P, D2D. Are you in metal/wood sector or fuel sales company or customer service in some salon ? Or maybe you are a financial services or IT software company? Or a seasoned contractor doing project sales or services in the construction industry? It does not make a difference.
The only thing that matters is: Do you want to grow? Do you want to renew your sales approach? Make it better? Or do you want to increase employee productivity, time management? Feeling of the team? Maybe you need new people? Or are there new systems (CRM, work standards, management strategy)? Or do you want to do all of this, or at least make sure where to start, in order to do something with the shortest number of steps !?
Then contact us! You will get a lot of energy, a practical approach and a quality guarantee. If you don't like it, cash back and you have the chance to be our first :). The first of the soon to be 200 satisfied customers, all of whom have somehow solved the above problems. And by doing so, stepping closer to the dream. Join us in this great company and give us a chance to take your business to the next level!
Silver Rooger
CEO of Dominate Sales